Dance offers endless possibilities for interpersonal communication through movement and expression.
Shaping this exchange creatively is my centre of attention.
Beginning next year, I will be the new curator of Tanz!Heilbronn, the international festival for contemporary dance.
I am looking forward to it!
Re-staging of drunter und drüber – dance piece for young audiences
6th – 9th of September 2021 in Jugendtheaterwerkstatt Spandau.
After a 1.5 year break, the piece returns to the stage.
PURPLE – International Dance Festival for Young Audiences
20th-29th of August 2021, in Berlin
After two postponements, it can finally and hopefully take place.
Further Infos > www.purple-tanzfestival.de
Dance Performance AutoPlay
Premier in the frame of PURPLE 2021
A dance performance without dancers in collaboration with Jochen Roller.
Jury member at the German Dance Prize
I was pleased to be invited by the Dachverband Tanz Deutschland to be a member of the jury for this year's Tanz Preis.
Further Infos >  https://www.deutschertanzpreis.de/home/
Scholarship Distance-Solo
I am very grateful for this grant, as it has allowed me to find time to work through my own archive and create this new website.
Funded by the Federal Government Commissioner for Culture and the Media in the NEUSTART KULTUR programme, DIS-TANZEN aid programme of the Dachverband Tanz Deutschland.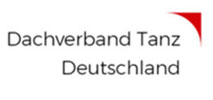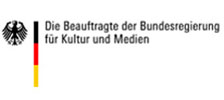 Since the beginning of 2020, I have been the coordinating project manager of the initiative Offensive Tanz für junges Publikum. The two-year project is an alliance of four locally, nationally and internationally active partners in the contemporary dance and theatre scene for children and young people: PURPLE- International Dance Festival for Young Audiences, TANZKOMPLIZEN, Theater STRAHL and Theater o.N. Further Infos > www.offensive-tanz.de